We have promoted hundreds of successful pulls. Temple and me talk a lot about what works, what doesn't, what might, so that we have a good idea what is going on with trends in event promotion, marketing, and Motorsports.
Timing, I recommend 6 weeks to reach out to us, posters typically arrive 3-4 weeks in advance of events. Let us know when you want them. On Social Media, we require less because the reach is more. I ask that you keep in mind local fans need time so they can plan outings/vacations accordingly. Fans and Pullers watch the dragon pulls.com Schedule, but new fans do not, so be mindful of that.
We can get your events promoted, advertised in your local area, as well as traditional print. We have clients that want letter, poster size, and black and white on high color paper. We offer custom commercials with actual action that will be coming to your events. We have even done banners that can be reused for future events with changeable dates. These are ideal for land you own or have access to post them on.
When we design your posters, Facebook flyers, etc, we can easily put them in a format suitable for Facebook & their policies and the dragonpulls.com website. It is a very specific resolution which I just handle for my clients. Most all money goes directly to the paper, the boost, and I cover just a little bit of my time and the photos I have taken. If events are canceled, we also want to know so we can get the word out as soon as possible. Lots of miles can be saved that way.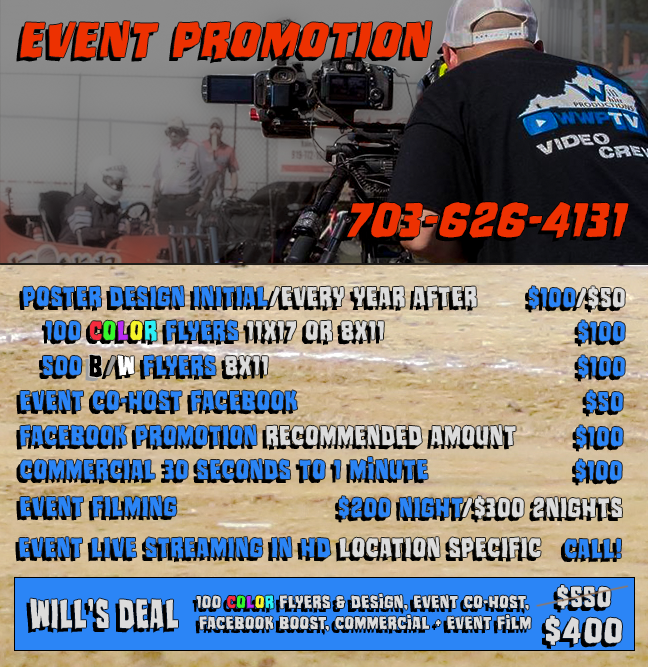 Good luck on your events!
WWPTV
703-626-4131
FLYERS (Poster 11x17, Flyer B/W or Color 8.5x11, and Facebook and Website)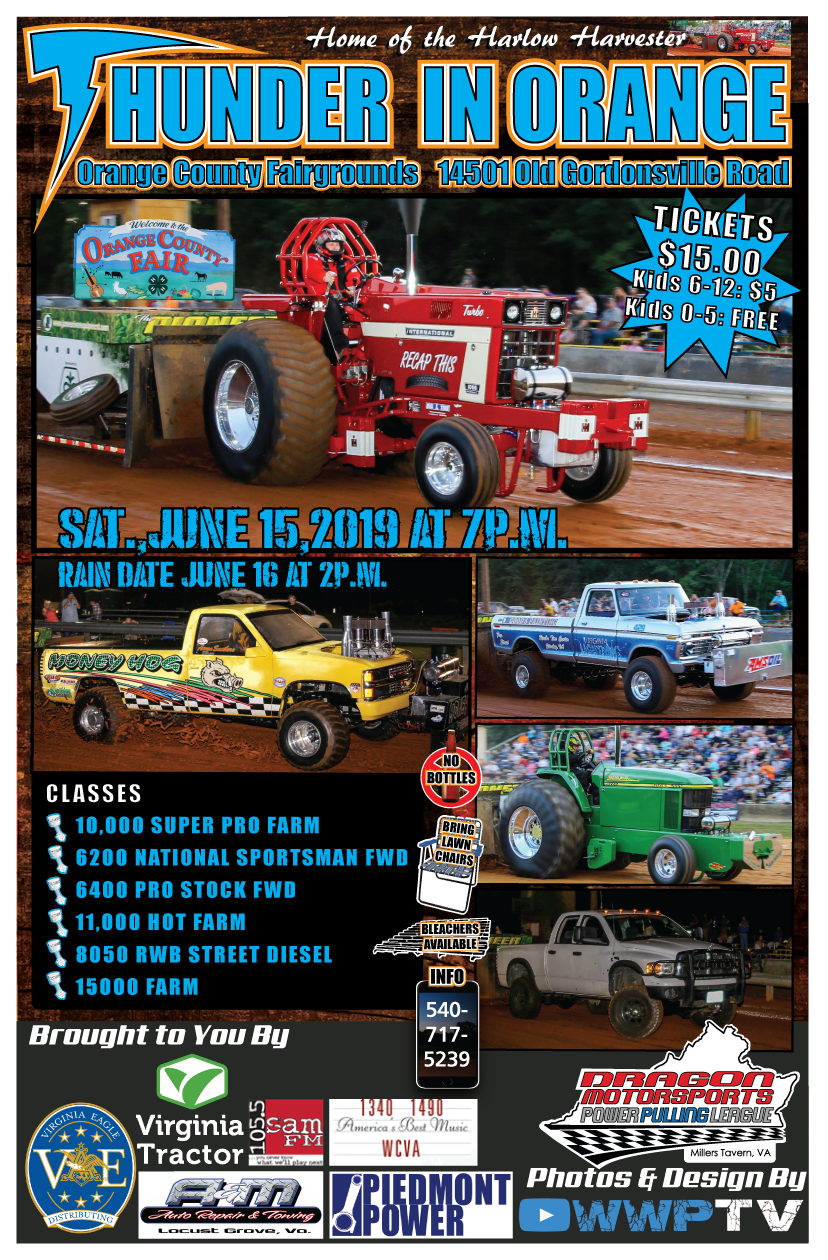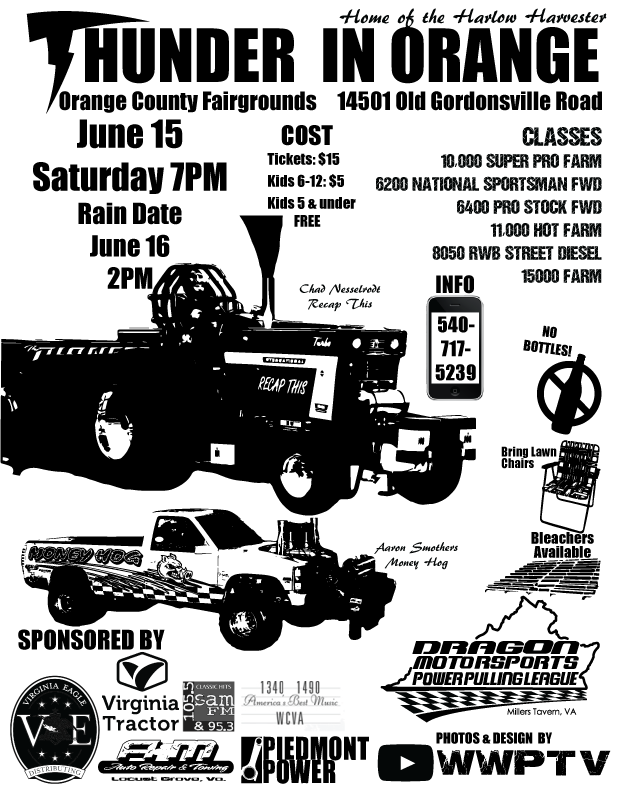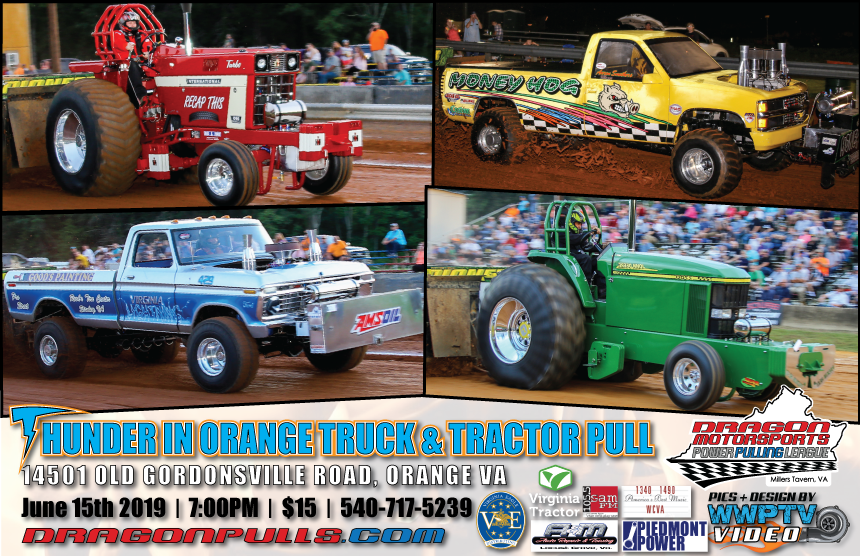 COMMERCIAL