Will Whitt Productions Products and More...
We have Tee Shirts and Hoodies. Order them here:
http://www.willwhitt.com/clothing.html
Pull Poster Design. We have already done 3 posters for this upcoming season. Call us. I need at least 2 weeks to ensure I can get it to you.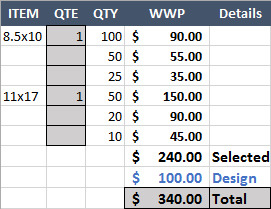 DVDs. We also have 6200 National 4x4 DVDs and 6400 Pro Stock 4x4 DVDs as well as 7800 Light Pro Stock, 10,000 Pro Farm, and 11,000 Hot Farm, and V8 Economy Modified Season sets. All season sets include sponsor logos where applicable. If you want to sponsor a class video for any one of my videos on YouTube, they go on the season set as well. I added a subscription this year. I have a guy helping me out some in the evenings. We are going to turn these things around quicker than ever. We added a new DVD disc publishing system this past year and making DVDs is easier than ever.
http://www.willwhitt.com/dvds.html
Puller Cards. This is a great way to get you your sponsors in the hands of your fans. An nice picture or two will go along way in keeping your sponsors happy and satisfied knowing there logos are out there with potential customers. These come out really nice. I got to talk to the Beer Money guys at Gordyville, they have the Oversized card and it looks great. I will keep it with me so you can see it for yourself. $150 gets you 500 cards. $140 if you put my logo on there! You can split the 500 cards up however you like if you can't decide one WWP shot!
http://www.willwhitt.com/cards.html
YouTube. Off the line this year, we have quadrupled (4x) our subscriber-ship to our YouTube channel. Needless to say it has serious pull. You need to bring this to your sponsors and suppliers who want to sponsor ASAP. Now is a great time to sponsor Dragon Motorsport classes. For sponsorships, I will put sponsor logos on percentage of videos equal the amount they gave to DMI. Talk to Temple to get started today.
Pictures. I have heard from you. You want to buy pictures, but how do I do it? I will be redesigning my website to include the integration of photo sales made super easy and digital download. It will still allow the tagging and sharing you know and love from Facebook. It will just come with most gaudy and obtrusive watermarks known to man. I have also had complaints about license plates on pics. What do you think? Is it fare game? My stance is in the new era of non-offending anyone is, I would just as soon not post any pics or videos of a pulling vehicle with them on there.
I will be sending a packet out to promoters summing all this information up and giving you costs for services.
Thanks,
Will
703-622-4131